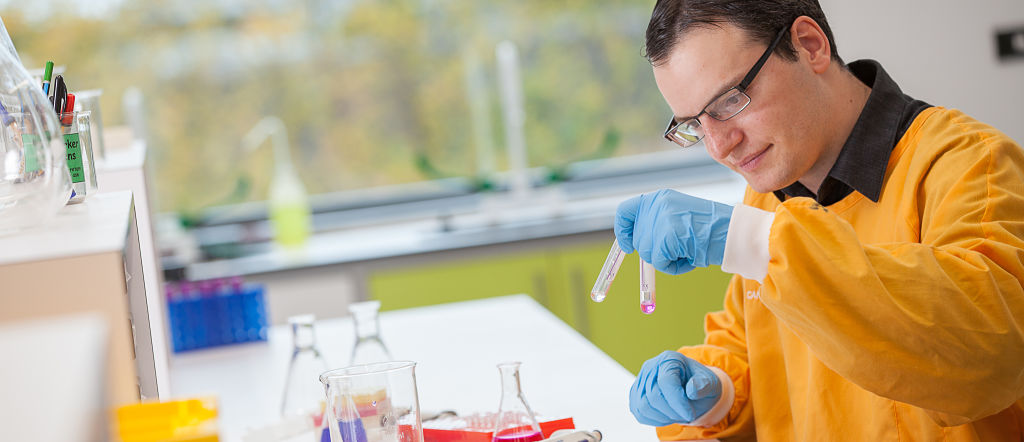 The New Zealand‒China Non-communicable Diseases (NCD) Emerging Researcher Travel Fellowship, funded by the MBIE Catalyst Fund for Advancing International Partnerships, will support an early-career NCD researcher who work in the area of brain research, cancer research or modernisation of traditional medicine in New Zealand, to develop engagement with NCD researchers in China.
Application:
Applications for the 2020 Emerging Researcher Travel Fellowship have now closed.
How to apply:
Please check so you are eligible to apply (below), fill out the application form and email it to ncd@crcc.nz.
https://masseyuni.sharepoint.com/:w:/t/CRCC/EeGvNQVum_ZOqQ7dGbjnOlMBaoKmOHCyfT2KC7ixtLVvHw
Contact for more information:
Email: ncd@crcc.nz
Phone: 03- 470 9700
What the Travel Fellowship covers:
The successful applicant will receive funding of up to $40,000 for one year. This can be used for:
return travel to China; and
accommodation, transport, meals and incidental expenditure in China.
Funds cannot be used for salary, research costs, travel insurance or medical insurance, and cannot be used to supplement study leave or postdoctoral training.
Eligibility criteria:
To be eligible for the Travel Fellowship, applicants must:
have been awarded a doctorate in a field relevant to NCD research at the time of application;
have completed PhD studies no more than seven years (or seven full-time equivalent years in academic research) prior to commencing this Travel Fellowship*;
be a New Zealand citizen, have permanent residency or be applying for permanent residency;
have been working or studying in New Zealand in the field of non-communicable disease research;
have identified a Chinese research partner within a suitable Chinese host organisation, and initiated contact with them to explore their interest in hosting a New Zealand Visiting Fellow (evidence required via a letter of support from the Chinese host organisation);
be able to take up the Travel Fellowship at the time and for the duration proposed by the Chinese host organisation.
*Career breaks from academic research and/or part-time academic research will be considered in the final decision.
Applications should include:
name of applicant, NZ institution where applicant is currently based, name of host organisation in China and city where host is located;
a short statement (1-2 pages maximum) outlining:

the NCD research proposal to be investigated under this Travel Fellowship (please provide a short title for the research);
how the Travel Fellowship will be used to develop or strengthen collaborative links, develop research capability and/or inform future research;
whether the proposed research links with China are relevant to work being undertaken within any of the three health and wellbeing national science challenges (A Better Start, Healthier Lives, Ageing Well)*;

invitation letter from a Chinese host organisation to indicate their willingness to host the applicant as a Visiting Fellow;
letter of support from the applicant's Head of Department to indicate that: a) the applicant is a worthy recipient of the Travel Fellowship and b) how links with Chinese researchers will benefit the applicant's and/or the Department's future NCD research.
name and contact details for two academic referees;
a clear budget proposal for expenditure of Travel Fellowship funding.
CV in NZ RST format.
*Existing links with a national science challenge are not essential but may be an advantage.
Applications will be assessed on the following criteria:
Criterion 1: Enduring collaboration (weight in assessment 30%)
Will the proposed activity establish an enduring collaboration with world class international partners?
Assessed based on:
applicant's track record (relative to opportunity);
potential of the collaboration to create an enduring partnership;
ability of the Chinese research partner and host organisation and the applicant to deliver on proposed activities;
ability of the applicant to be a catalyst for capability and capacity building in New Zealand;
clearly demonstrated excellence of the Chinese host organisation.
Criterion 2: Novel knowledge and partnership (weight in assessment 40%)
Will the activity lead to the creation of new knowledge and a novel research partnership?
Assessed based on:
how the Chinese research partner and host organisation will bring world-leading knowledge that complements the expertise of the applicant;
How the proposed Travel Fellowship will support a new partnership or a new research focus with the potential to lead to an enduring collaboration.
Criterion 3: Strategic Benefits (weight in assessment 30%)
Will the activity lead to a collaboration of strategic benefit to New Zealand?
Assessed based on:
ability to leverage international investment, and access to facilities and infrastructure not available in New Zealand;
clearly demonstrated pathway to build a substantive collaboration that is in line with New Zealand's science priorities;
ability of the applicant to leverage strategic benefit from their time in China to catalyse capability and capacity development in New Zealand.
Reporting and other requirements:
The successful applicant will be required to:
provide a six-monthly progress report on research activities in China (by the end of June 2020)
provide a final report on the research outcomes achieved during the Travel Fellowship, including a report on expenditure (by the end of December 2020)
notify the NCD CRCC immediately of any significant changes to their plans as outlined in their application
notify the NCD CRCC immediately if, having started the Travel Fellowship, they are unable to complete it for any reason;
provide a photo and short biography for use on the NCD CRCC website;
provide material, including photos and text, for use in one or more website stories about their activities during the Travel Fellowship.