In early October 2018 the Healthier Lives National Science Challenge co-Director Professor Parry Guilford, NCD CRCC Research Collaboration Manager Dr Hu Zhang and Cancer Research Fellow Donghui Zou were invited to the First Bethune Hospital of Jilin University in Changchun, China. They met with the Hospital Director Professor Shucheng Hua and his team to sign a Memorandum of Understanding (MOU) between NCD CRCC and the First Bethune Hospital of Jilin University. This Agreement will foster closer cooperation in training of young scientists and encourage joint international research projects in the areas of translational medicine for the prevention, management and treatment of major chronic non-communicable diseases.
The First Bethune Hospital of Jilin University was founded in 1948 and is consistently ranked as one of the most prestigious universities in China. The Hospital is a leading national research University under the direct jurisdiction of China's Ministry of Education. It is a large-scale comprehensive tertiary hospital with medical, teaching, scientific research, prevention, health care and rehabilitation.
This MOU is an important outcome and NCD CRCC looks forward to playing an active role in encouraging connections with the First Bethune Hospital and contributing to the arrangement where needed by working closely with our connections in China.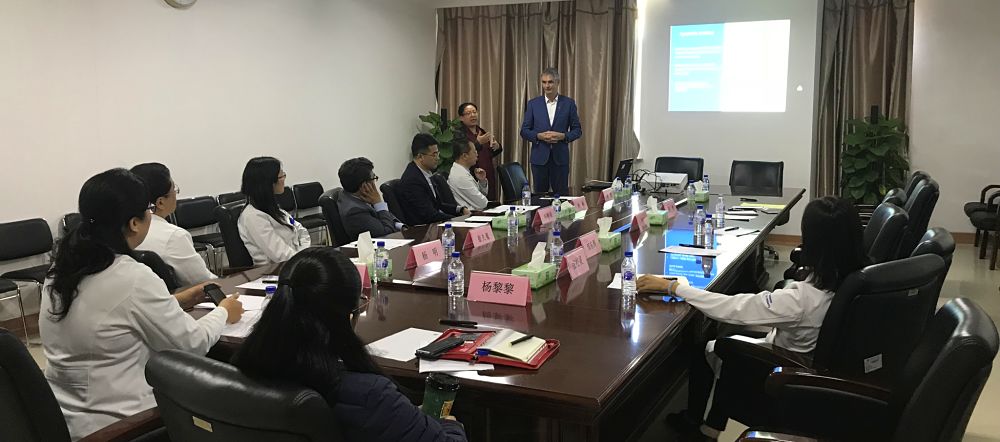 During their visit to the First Bethune Hospital, they also visited the Oncology Department, Gene Test Centre, Translational Medicine Research Institute, Phase I drug clinical trial wards and Pediatric Oncology Department where they met with a team lead by Professor Jian Chang (Director of the Pediatric Oncology Department). Professor Parry Guilford and Research Fellow Donghui Zou presented their research on gastric cancer, circulating tumour DNA (ctDNA) and cancer diagnostics. Both parties share interest in ctDNA studies and are now exploring the logistics of working together on ctDNA and monitoring the relapse of neuroblastoma and lymphoma.